About Us
Manus Regis is a touring company based in Dubrovnik, Croatia. Although we provide a wide range of touring services and travel arrangements, we are best known for the Game of Thrones themed tours that we're successfully running from 2012.
All of our guides are in possession of the official license issued by the Croatian Ministry of Tourism and are authorized to provide expert commentary on the locations of historical and cultural significance in the Dubrovnik region.
Although all of them come from different background (history teacher, archaeologist, trained sommelier, travel agency manager…) all of them share the same passion regarding the book and TV series that has captivated a broad audience all around the world and are proud to be part of the same Game of Thrones fan base.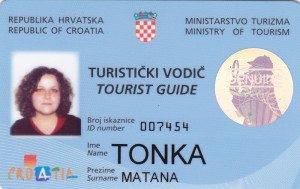 All the tours in our offer are private, so you will have your own guide at your full disposal during the entire length of the tour. Feel free to pick their brains on the diverse topics, both related or unrelated to the Game of Thrones.
We are also proud to say that a few of our guides assisted in the making of the series through their direct participation as extras in the filming of the Game of Thrones!
MANUS REGIS, Dubrovnik, Marka Marojice 11,Tax ID code 51902320361
Prompt, Informative and Entertaining
Tomislav was prompt, informative and entertaining. The tour was interesting from a perspective of both the history of Dubrovnik as we followed the shoot sites of the Game of Thrones show. It included a full tour of the Old Town and fortress, Lokrum Island, and the city wall tour. Our tour went long but we never felt rushed. I would recommend Tomislav with no reservations.
Jeffrey Podnar,
US
See more Testimonials.